NEVER BUY BLIND!
Searching fares is easy, but interpreting the results is far more complex than airlines want you to know. You see a $1,200 BIZ fare and think it's a good deal, until you find out the same seat sold for $700 yesterday and plummets to $300 after you buy. Ouch, but it happens all the time. It's time to stop guessing and get smart before buying your next ticket. Airlines love numbers, yet refuse to offer their most loyal flyers quantifiable metrics (like the 12-month low or demand patterns) to evaluate if today's price is REALLY a good deal. In the post COVID world, there's more to planning a trip than searching fares. You need a trusted source of interpretation and information, and Passport Premiere is that very special friend. Join Us today!
To understand Why Passport Premiere works, let's review what doesn't work: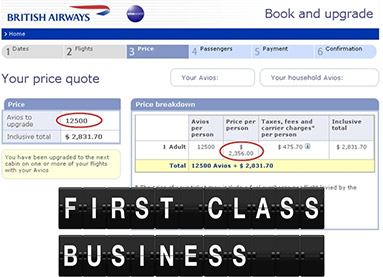 (STRESSFULL) UPGRADES THAT BARELY WORK
You've "EARNED THAT UPGRADE" with your favorite airline. Sounds great, until you attempt to redeem it. You try, you try and you try again but upgrades are "NOT AVAILABLE." Over 80% of the BIZ CLASS seats are UNSOLD on the flight you want, but the carrier still claims upgrades are "CLOSED." Airlines can wait up to the day of travel before clearing upgrades, trying to sell the seats first. Sometimes, premium cabin fares sell for less than economy through BIZ CLASS BUYING EVENTS. If you miss a BIZ CLASS BUYING EVENT, your upgrade may NEVER clear!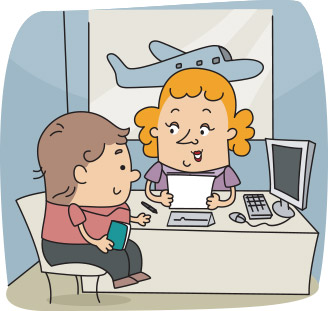 CONSOLIDATORS & WHOLESALERS
Once upon a time, a 35%-40% discount off the full fare was enough to fill EMPTY BIZ CLASS seats. That time has passed as flyers are choosing value over luxury. Sure, you like flying comfortably but you WON'T OVERPAY. If this sounds familiar, you're not alone. Most wholesaler discounts are based on full fares very few travelers ever pay, distorting their value. You'd think airlines would recognize that BIZ/ First fares offered through most wholesalers are still OVERSTATED, but they don't. Some wholesalers use frequent flyer programs to create falsified savings which is an accident waiting to happen. When 50% or more of the premium cabin seats are EMPTY, there's NO NEED to redeem or buy points. You'll get your chance to BUY business class for LESS THAN COACH while earning full mileage BUSINESS CLASS BUYING EVENTS happen.
Since 1999, airlines have been waiting for planes full of $5,000 +BIZ class flyers to return. Nearly two decades have passed and they're still waiting. When carriers wait too long for flyers willing to OVERPAY, fare corrections happen!
THE FUN STUFF (WHAT WE DO!)
-BIZ CLASS BUYING EVENTS-

We all agree what doesn't work. Now, it's time to get you up to speed on how to enjoy BIZ class for less.
Imagine this. You're an airline & you've spent the past 4 months holding out for $5,000 BIZ fares to London, Paris or anywhere else. You found 4 flyers to OVERPAY, but you still have 48 seats left.
You convince 4 more flyers to OVERPAY by redeeming ANYTIME AWARDS, so now you're down to 44 seats (BTW, redeeming over $7,000 worth of miles for a BIZ CLASS flight that's 90% UNSOLD is a TERRIBLE DEAL!)
You strong-arm your wholesalers to trick 5 more flyers into OVERPAYING. Congrats, you're down to 39 seats, BUT PREMIUM CABINS ARE STILL 80% EMPTY!
You have two choices to fill the glut of empty seats: clear upgrades or slash fares. Why clear upgrades now? There will always be flyers willing to move up from coach, even on the day of travel.
Before clearing upgrades, airlines use BUYING EVENTS to fill empty BIZ CLASS seats at the absolute lowest prices. When fares are slashed 90%, lots of seats are sold minimizing the likelihood that upgrades will ever clear.
Passport Premiere anticipates business class buying events, and members capture savings when fare change happens!